PWD-C100
Height Adjustable And Sideways Adjustable Wash Basin Bracket Height adjustable wash basin bracket.
The wash basin bracket is with level control , height adjustable no need any tools.
Made in solid grade aluminum alloy.Weight loading capacity 150kgs.
SPECIFICATION
Color: Bright chrome
Size: 600x100x425mm
Height adjustable basin bracket 4
for Horizontal wall track (not included)
Description
 Height adjustable wash basin bracket sideway adjustable
Use:
---
The height adjustable wash basin is good to adapt different users' requirement.  It is with maximum flexibility for multiple users or changeable conditions. The proper height allow independence people seating on wheelchairs when using the wash basin.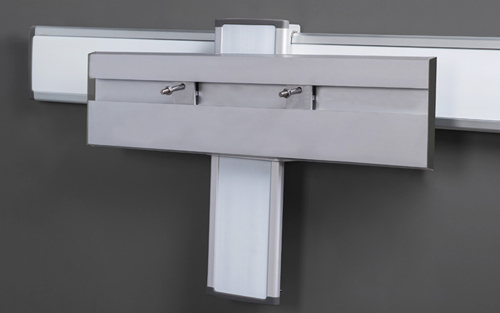 Features:
---
High Quality – The wash basin bracket is made of super solid aluminum alloy. Weight capacity is 150kgs. It needs able to carry the weight of a basin, as well as support the weight of a person who is using the wash basin to rise from seating position or leaning against the wash basin.  It has passed the static test and life cycle test according to ISO 17966:2016.
Maximum Flexibility – The wash basin bracket suits all bolt-mounted wash basin. And the height is adjustable to meet different user's requirement. The sideway adjustment allows the wash basin hang on the appropriate position along the wall track.
Install Easily – Wall mounted by screws from the track to the wall. And just hang the rack of wash basin bracket on the track and fix it on the right position. It can be adjusted or taken away with the well designed lock mechanism .
     Please Note: The foldable design is for raising the bar to a vertical position when not needed, but there is probably a little horizontal wiggle when pulled down, please don't worry that It's a normal and secure when using it.
Materials:
---
1. The wash basin bracket is constructed with super solid anodized aluminum.
2. The end of the bracket over is capped with ABS.
3. The fixing kits and fasteners are made of stainless steel.
4. The front cover of the wall track is PVC
Cleaning:
---
1. The product is to be cleaned with hot water or a mild soapy cleaning agent.
2. We recommend that chalky deposits be removed from aluminum parts using a solution of 3:7 acetic acid: tap water. When the aluminum parts have been washed down with this solution, the parts must be wiped over with a damp cloth, wrung out in clear water. The product must be wiped down with a soft rag wrung out in clear water immediately after cleaning, as some materials may otherwise be discolored and stained, and the surface coating may deteriorate.
Warm Note: Do not use chlorine based, corrosive or abrasive cleaners as it may result in the surface being damaged.