Caesarstone Concetto Range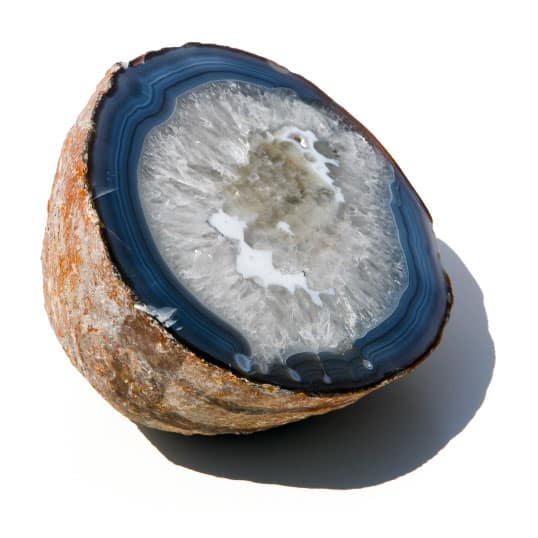 Made from completely natural quartz agate materials, these semi-precious stones radiate the most vivid colours and form the most breathtaking structures.
Each surface takes a week to complete by a single skilled craftsman and is totally unique with its own intrinsic shadings and patterns.
This transparent, white crystal has barely visible delicate patterns reminiscent of glinting light reflecting off Antarctic ice glaciers. White Quartz semi-precious slabs radiate a serenity that is perfectly in harmony with any luxury home design.
The amazing patterns of contours and striped browns give this crystal a unique and awesome quality. Brown Agate has traditionally been used for its protective powers due to the earthy energy radiated by this special crystal.
A translucent grey and white crystal, Grey Agate luxury surfaces add a touch of finesse to luxurious home designs. Its distinctive, brown circular pattern of warm tones gives it a chic, refined look that is both traditional and modern all at once.
This unusual crystal fuses complex patterns of ancient tree rings with a full range of brown, earthy hues. Drawing energy from deep within powerful tree roots, Petrified Wood projects both stability and flexibility; imbuing luxurious home design with a sense of comfort and stability.
This unusual crystal reflects ancient tree trunks in a full range of softly blended brown shades. With its powerful tree analogy, these semi-precious slabs project strength and grace, power and beauty; imbuing a designed space with a sense of wellbeing and reassurance.
Modern sophistication and timeless luxury with unbeatable strength and durability.Versatile look for any kitchen or bathroom remodel. Incorporating pink into your design can lend a soft and delicate feel to your space without overwhelming the area or can be paired with black ceramic tiling to create a dramatic tone.
Immediately reminiscent of deep ocean blues and low tide turquoise giving this stunning looking stone its balancing power. A harmonious integration of logic and emotion, this Concetto surface symbolizes a soothing journey that can lead to intensely original thinking.
With its midnight blue hues, the mysterious Dumortierite reflects both power and a sense of peace. This beautiful crystal produces semi-precious slabs with a cool, contemporary look and feel that engenders a reflective atmosphere for stimulating logic and practical thinking.
Awash with rich purple and violet tones, the intense light and dark play off these semi-precious slabs creates a distinctively elegant quality. An intriguing, enigmatic crystal, the Amethyst stirs the imagination, rouses one's curiosity and inspires creativity.
Named for the Spanish municipal of Molina de Aragón, Aragonite naturally occurs in some of the most stunning places on Earth like the caves of Morocco where the natural Aragonite crystal clusters are known as "cave flowers".
Nature's cherished Tiger Eye combines earth and fire; sand and sun. Famous for its intense brilliance, these rich ochre and golden brown, semi-precious slabs conjure up endless open space kissed by the sun's glowing warmth.
Nature's Beauty Shines Through
The natural translucent properties of the semi-precious stones allow some of the Concetto colour range to be backlit, highlighting their innate brilliance to create a dramatic look which is strikingly different from any other.
Concetto surfaces are heat and scratch resistant, easy to clean and never require sealing.