SLIM PELLE GOLD PLATED


The combination of different forms and volumes with a particularly modern taste is made more classical in style thanks to the handgrip covered with real Italian leather, a natural expression of the artistic handcrafting of leather.
Avalable in 2 finish: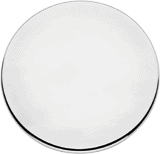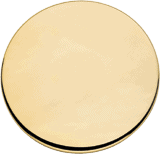 Description
Can craftsmanship and design be combined? Linea Calì has succeeded in uniting these two distant worlds keeping the core unaltered with Slim Pelle, a collection that is characterized by a very unusual tactile sensation.
The handgrip of this brass handle has been "dressed" in premium leather, tanned by craftsmen in Italy that transmits a pleasant sensation of softness to the hand.
To balance the volumes of the leather cover, the lines are simple and linear: a brass bar that intersects the stem creating a sort of "embrace" with a strong personality.
As proof of the product's originality and as a means of protecting Italian creativity, this handle is also marked Patented Design, a patent that is released by WIPO, an international body, giving you the guarantee of owning a unique and inimitable object.
Lastly, each handle can be further personalized by choosing one of two leather finishes, either in brown or black.