LIVING SATIN CHROME


A collection that radically changes aspect depending on the point of view, transforming itself into classic or modern, thus managing to be in perfect harmony with the surrounding furniture.
Avalable in 2 finish: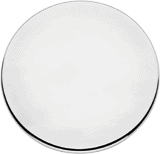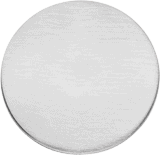 Description
We can define the new Living collection of handles as bipolar. Yes, because the design changes radically depending on the point of view, transforming itself to the point of becoming almost unrecognizable.
The silhouette of this unusual handle seen from the front appears modern, with a profile that extends and tapers to form the handgrip.
Seen from above, however, it is exactly the opposite; the profile of the neck narrows and then widens to form a sort of wing of classical inspiration. This curious design not only has an aesthetic value but also a practical one; thanks to this detail the hand slides along the handgrip and grips it firmly.
Remember, in fact, that a handle must be beautiful, but above all practical! And none of the Linea Calì escape this rule.
The edges of the handgrip have also been cleverly rounded to make the handle safe also in the presence of children. Small but important details that make the difference.
The Living handle for doors and windows is available in 3 finishes:
• Polished chrome
• Satin chrome
• Matt bronze
• 24k gold plating
The 24k gold plated finish calls to mind the classic style and makes it elegant and refined.
The polished and satin chrome finishes, on the other hand, make it modern and suitable for more informal and modern environments.
Finally, if chosen in the matt bronze finish, the Living handle becomes even more eclectic due to the profiles highlighted by the particular finishing process.
The Living door and window handle, depending on the point of view and the chosen finish, can therefore be interpreted as classic or modern and thus be in perfect harmony with the door and the surrounding furniture.