KARINA BLACK MATT+POLISHED CHROME


The stylistic design of the 80s and the daring finishes make this collection the ideal choice in all environments that need that extra touch that only a stylish handle can give.
Available in finish: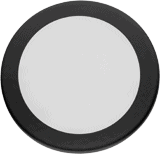 Description
Design styles of the 80s come back to life in this collection of handles for doors and windows that seemingly could go unobserved but which, thanks to the silhouette distinguished by the "tube shape" that was so in vogue at that time, shows a complex and refined style.
The finishes are also very personal and reveal a strong character; combinations of chrome + polished brass, a clear reference to the most modern collections of jewellery that encourage more classical combinations, matt black + polished chrome, a decisively masculine style that gives the hand a sensation of softness.
The absence of sharp edges, as well as amplifying the general sensation of softness, also makes this handle extremely safe. Yes, because Linea Calì overlooks no detail when designing its handles; all the handles in the catalogue, even the most extreme, have no sharp edges. Now, take a look at the handles in your own house; are they still as safe as you thought?