ARCADIA FRENCH BLACK


A sumptuous garland adorns this handles that captures our attention with its refined and elegant shapes.
Avalable in 4 finish: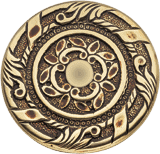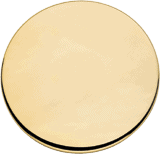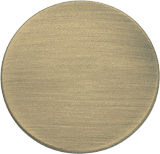 Description
Among the many styles that have characterised the history of furnishing, the Louis XIV is certainly one of the most interesting.
The decorative repertoire, distinguished by a sober symmetrical setting and a massive use of sumptuous garlands; the same garlands that tastefully adorn the Arcadia collection of door handles.
In the Arcadia collection the square-shaped plate features a bush-hammered finish that gives the surface a corrugated aspect, sculpted and raised that makes it similar to a rough natural stone, while two fine decorations give it momentum and at the same time make it majestic.
The handgrip has also undergone a hammering process and is completed by numerous inlays that make it precious and at the same time soft to the touch.
The Arcadia collection of door handles is available in several finishes, from precious gold plated to vintage patiné matt, to French gold and black. These last two finishes are the result of delicate handwork, performed by Italian artisans that make the product unique.
The collection consists of two door handles with a rose, model 008 and 113, and two handles with plates for internal doors (1640, smaller) and for entrance doors (1641, more imposing).
With all these premises the Arcadia collection of door handles is about to enter the most prestigious houses in the world, to give a touch of elegance to all rooms with its sumptuous and elegant shapes.