Vantage LHUMAN puts natural light in your control
Vantage LHUMAN is the dynamic new lighting control solution that integrates precise lighting control with motorized window shading and lighting fixtures to create an interior lighting environment centered around your life and well-being.
LHUMAN puts the natural harmony of light and living at your control, to help you stay alert and productive when you need to most, or wind down at the end of a busy day-all while beautifully illuminating your home as never before.
LHUMAN keeps you in tune, at just the right color temperature.
Color temperature refers to the visual color white light, ranging from warm (2000K) to cool (6000K). With the LHUMAN control solution, you can tune your lighting to mimic natural variations in color temperature and intensity—from a warmer color temperature for a subtle, golden glow similar to sunset, to a cooler color temperature for an invigorating, blue hue similar to daylight
Connected Design 2021 Award Winner
Congratulations to Vantage Controls' new lighting solution, Vantage LHUMAN human centric lighting, for being named a 2021 Connected Design Award winner! Explore Vantage LHUMAN to discover how you can provide customers with innovative, customized lighting control.
Customized lighting sets the scene
With a touch of a button, LHUMAN lets you adjust the natural lighting cycle to your schedule. Choose from customized scenes that adjust the lighting in your space to mimic the changing intensity and color temperature of natural light and make life bright any time of day.
Dynamic lighting includes automated shading
When it comes to harnessing the power of natural light, automated shading is an integral part of the LHUMAN solution. With automated shading, you can open your home to natural light on bright, sunny days or block it out when glare or heat disrupts your comfort.
A smarter way to deliver light
LHUMAN puts the natural lighting cycle in your control and on your schedule. Getting up before the sun? Set your lighting to a vibrant, white light to give you a natural energy boost to start your day.
Light fixture for the perfect light
Optimal lighting control can fall short without the right lighting fixtures in place. By partnering with leading lighting fixture manufacturers, LHUMAN offers the widest selection of human centric lighting and color-tunable fixtures to fit your home's unique lighting needs and potential.
LHUMAN is composed of two parts: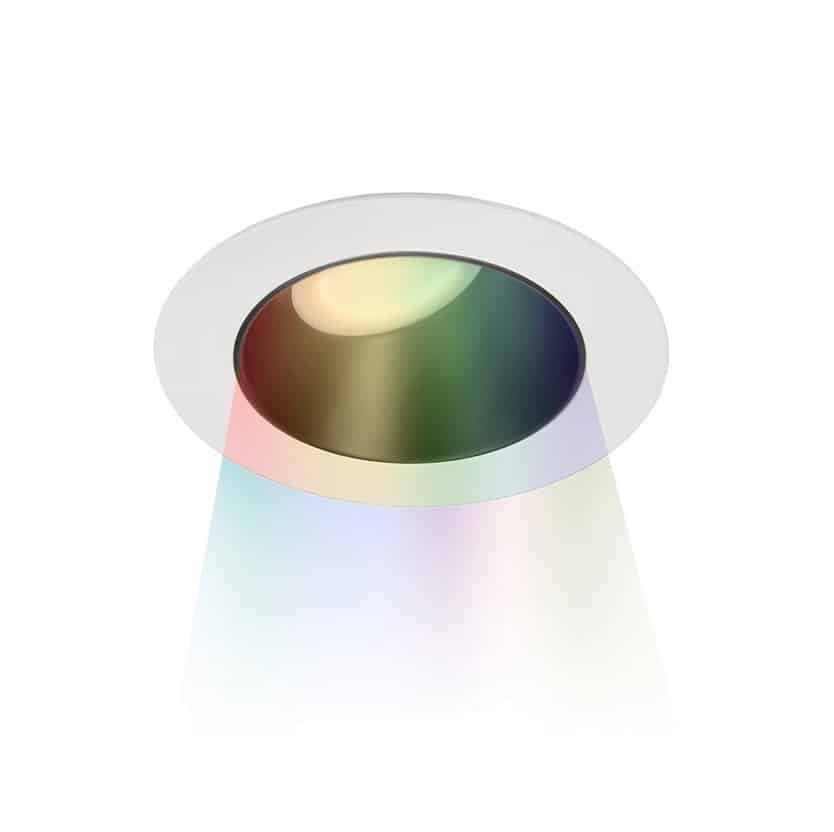 Partnering with leading lighting fixtures
manufactures, LHUMAN offers the widest
selection of color-tunable fictures to meet any
project needs.
Easy-to-use keypads allow for customized lighting
scenes, full color control, and precise dimming, and
are available in a range of styles and finishes.